Make your own tables and chairs with repurposed scaffolding wood.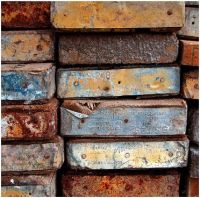 Garden furniture and lounge sets for use inside.
Learn how you can assemble wooden benches and cabinets without any experience in woodworking.
You will assemble the furniture with self tapping screws.
Structures are made strong by reinforcing the butt joints with extra slats under the joinery.
However, if you want to make really nice looking woodwork joinery you will find examples for that as well.
Some of our most popular furniture constructions for scaffolding wood.
Quite a few of these do it yourself examples are a combination of scaffold tubes with reclaimed scaffold planks.
It gives the furniture an industrial look which combines well with many types of architecture.