How can I make a cheap clothes rack and rails for the wardrobe?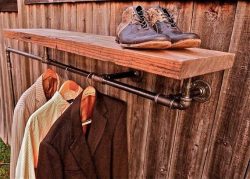 A few examples how you can make racks for clothing and railings for a wardrobe.
The first construction drawing is very versatile.
You can alter most parts and shapes of this clothes rack.
Just make sure that you fix it strongly against a wall.
Even the rack itself weighs quite a few kilos.
Therefore the rack fixations will have to support a considerable weight, in combination with the clothes.
Scaffold tubes as material for furniture construction.
We have used scaffolding tubes and planks from the scaffold for these examples.
These are our preferred materials, since we like to repurpose materials for our construction drawings.
Other materials to make these clothes racks are old galvanised tubes from plumbing and reclaimed timber.
Scaffolding tubes and connectors make a very strong frame.
The parts list to make a clothes rack exactly as on the construction drawing.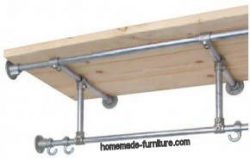 First of all you need six T – connectors for the tubes..
Furthermore six round foot or base plates.
A number of hooks if wanted, instead you could use clothes hangers..
Two tubes with a length of one meter.
Plus two tubes with a lenth of fifty centimeters.
Two tubes 25 cm. long.
Three planks of a meter length.
Two planks 49.5 long.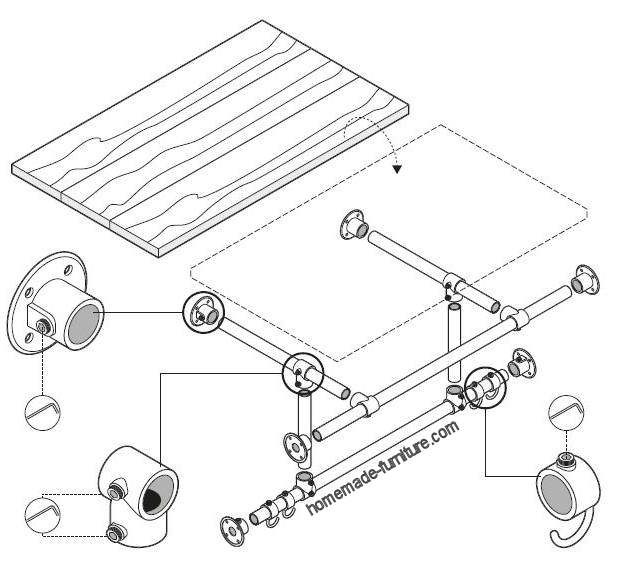 Wardrobe and clothes rack construction plans for tubes and reclaimed timber.
Curtain rails can serve both as clothes rack as well as for rails on the inside of wardrobes.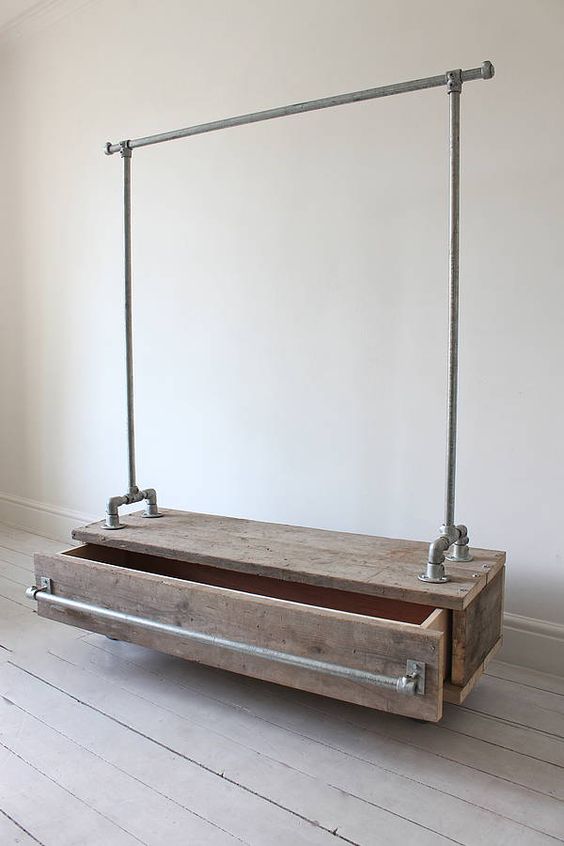 More do it yourself examples for furniture made with scaffolding tubes.