Final assembly, wood garden chair free construction plan.
On these construction drawings you see the final assembly of all previously made panels for wooden lounge chairs.
This is where your homemade garden chair comes together.
At the first part of this free construction plan we showed how to make the two armrests.
These sides of the garden chair will also serve as the support for the seat.
Above the seat comes the backrest which we have to fit in a comfortable angle.
The backside of this garden chair will be attached to the armrests as well as to the chair seat.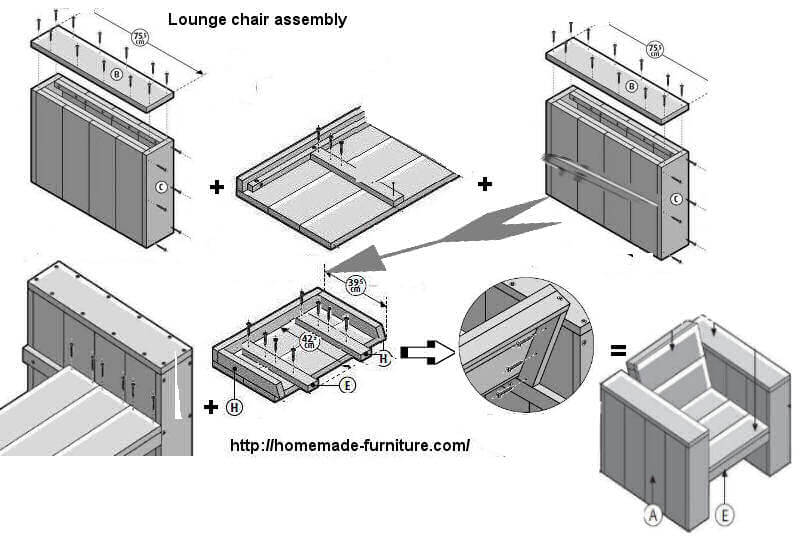 Note that the backrest is fitted under an angle, for garden benches as well as for the chairs.
You will have to decide yourself at which angle you will attach the back of this homemade garden chair.
The backrest will be more inclined for use as a lounge chair and relaxing.
Use a less inclined angle if you want to use these chairs around a garden table.
A more straight backside is also preferable if you wish to use these construction plans to make your own dining chairs.
The previous steps in making this chair.