Strong home made benches from scaffolding tubes.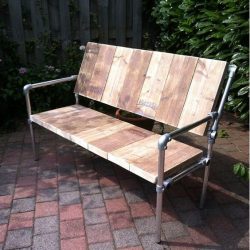 Free plans to make a 2 seater bench for house and garden.
Easy assembly with basic tools and building materials.
Tubes and clamps for scaffolding are widely available in hardware shops.
Used tubing and clamps are a lot cheaper, and the same counts for repurposed wood.
Reclaimed and recycled materials are ideal for your homemade furniture.
See how easy it is to make your own tube bench and matching chairs from scaffolding materials.
Construction drawing for the tube bench.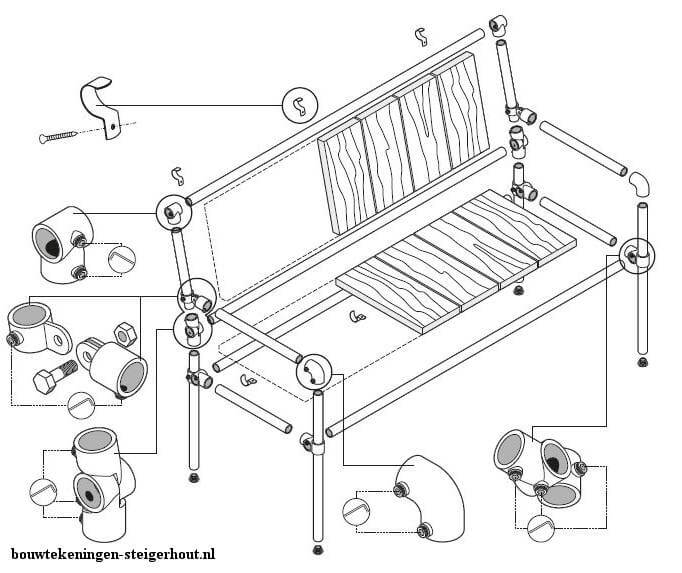 Step by step instructions to make a tube bench.

First of all you have to slide the adjustable cornerpieces around the back legs of the bench.
Faten the bolts with an allen key.
Then slide a combination connector around each other leg piece.
Attach at a height of 45 cms. and tighten the bolts.
Both the adjustable corner pieces as well as the couplings at the rear legs should be fitted in the same angle.
Now slide the four tubes for the seat in their corresponding connectors and tighten the allen bolts.
The vertical tubes for our backrest can now be fitted in the adjustable connectors of the rear legs.
Decide in which angle you want to fit the backrest and then tighten all bolts.
Slide the hinge eye parts over the vertical tubes from the benches back.
Those will be connected to the other hinge parts in the next step.
Attach both armrests to the bench front legs, using two knee pieces.
Attach the last parts of the hinges to the armrests end.
Connect the hinges with a nut a bolt.
You can tighten all bolts after you have adjusted the angles.
Attach the T-pieces to the two vertical tubes or the backrest.
Slide the top tube through those T-pieces and tighten all bolts.
Use scaffolding wood or reclaimed planks to make the backrest and bench seat.
Attach the planks to the tube frame with half round brackets.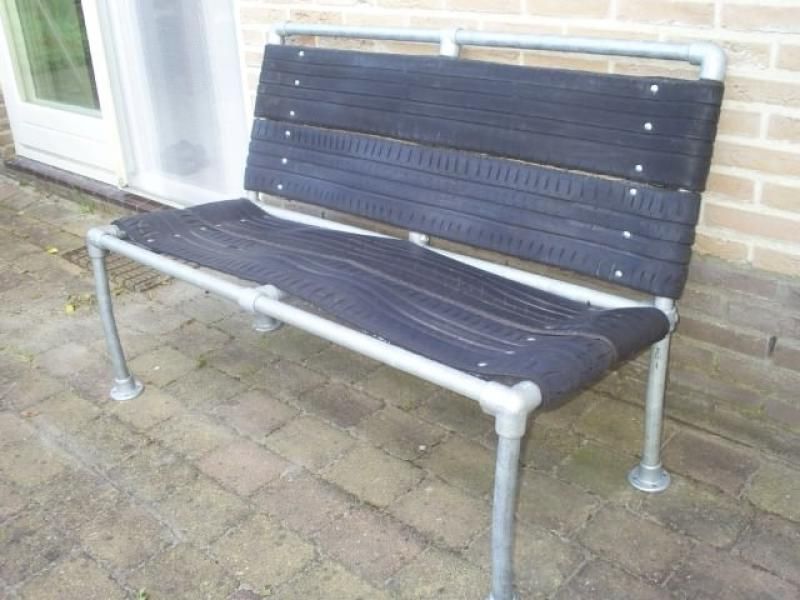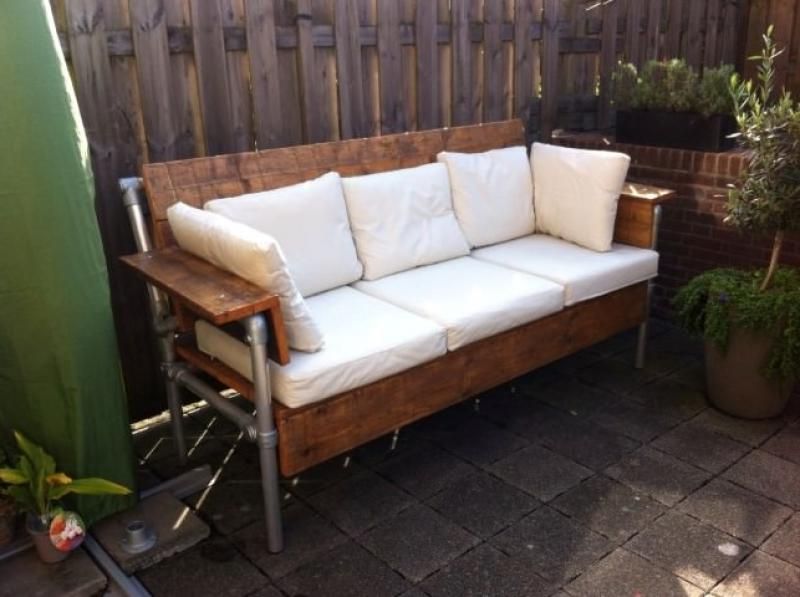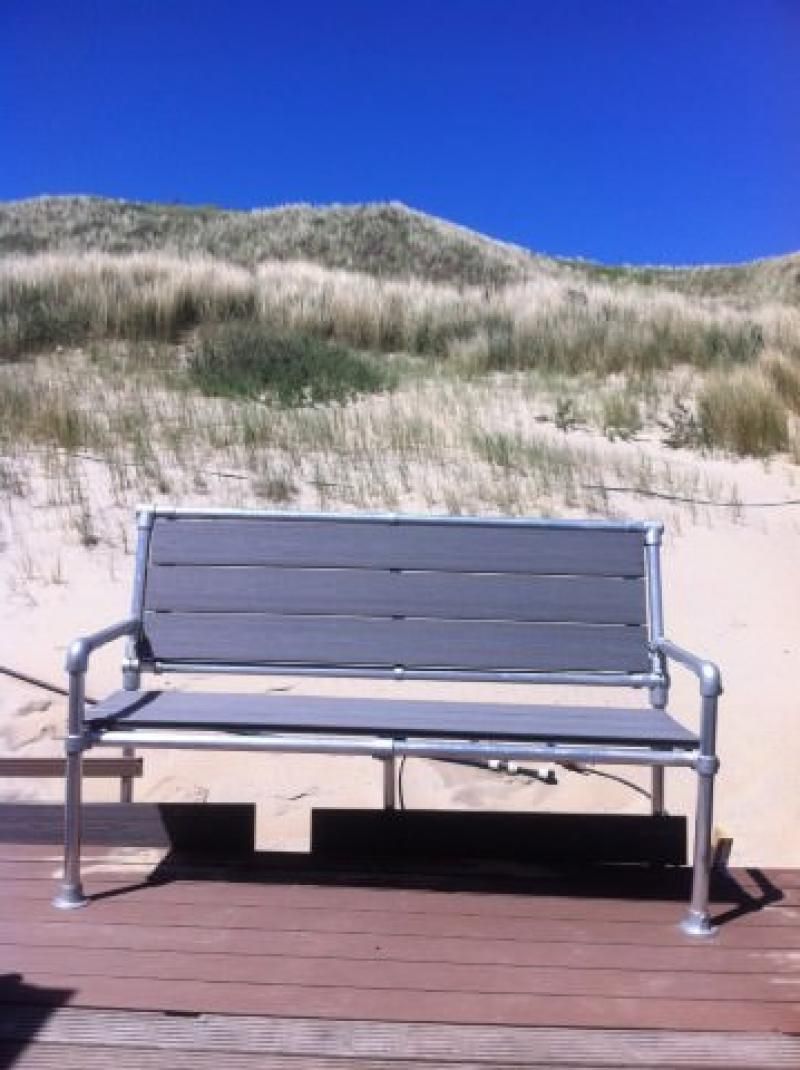 Bench made with scaffolding planks, tubes and tube clamps.
These do it yourself plans and instructions for the tube bench are derived from our Dutch woodworking instructions.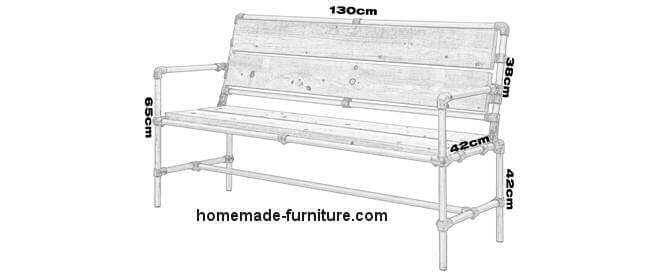 Furniture examples for scaffold tubes and reclaimed wood.