How to make an urban garden and planter with division in squares.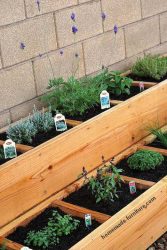 Many different plants and vegetables on a small space.
That is what these planter designs are made for in the first place.
More specifically, these divisions make it possible to grow many species in the same box.
Most of these square foot planters and urban gardens are designed for above the ground.
Use these construction drawings to make a small vegetable garden on your terrace or patio.
As a result of the clever design these planters can be used to grow plants where there is no natural soil available.
Free plans for homemade urban gardens on a square foot.
How to make your own mini garden boxes.
Firstly have a good look at all the steps in these instructions.
Shorten all the seperate planks to size before you start the assembly.
Below you will see a shopping and chopping list with all measurements to shorten the planks.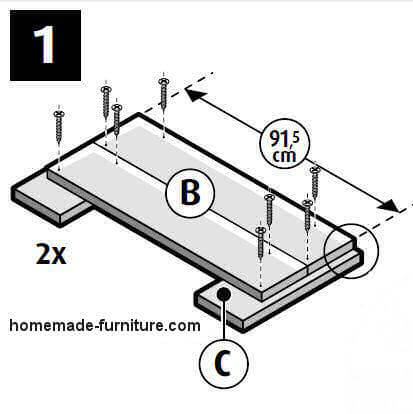 In the first step we make two of these sidepanels.
Connect two planks B with two planks C at the outer ends.
Use selftapping screws which do not completely go through the two planks.
If you use planks of 3 cms. thich then the screws should be about 5.5 cms. long.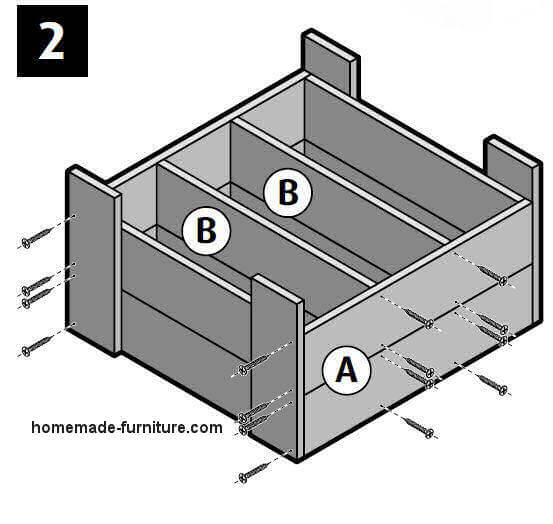 In the second step we attach planks between the previously panels, thus constructing the box shape.
Consequently we make three seperate compartments in the box.
To make the compartments we make two seperations, each consisting of one plank on top of another.
On these construction drawings we can see how the the divider panels and shorter division planks are fitted.
Each plank is cross connected with srews going at an angle through the cross sections.
All planks are furthermore attached with screws going upwards through the bottom.
Upside down view of the construction drawing for an urban garden planter.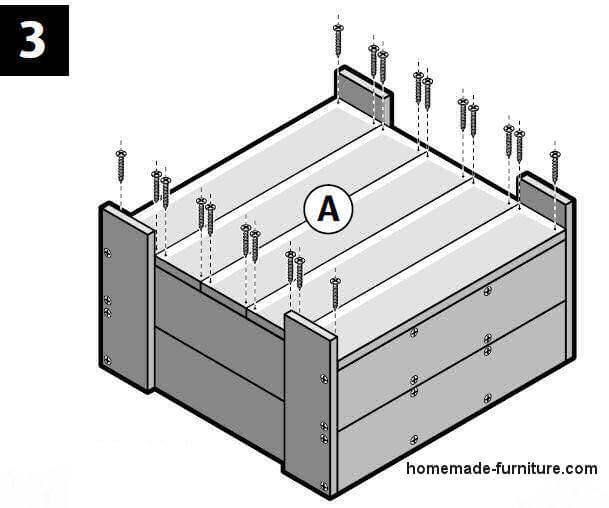 Many screws are used to make the mini garden strong.
See the different angles to fixate the planks and divisions with selftapping screws.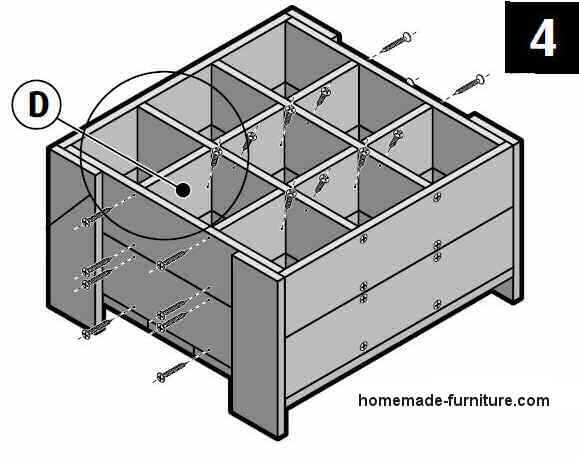 Cutting list for all planks to make a planter box and urban garden.
.
The square foot garden below has fake divisions which can be easily removed.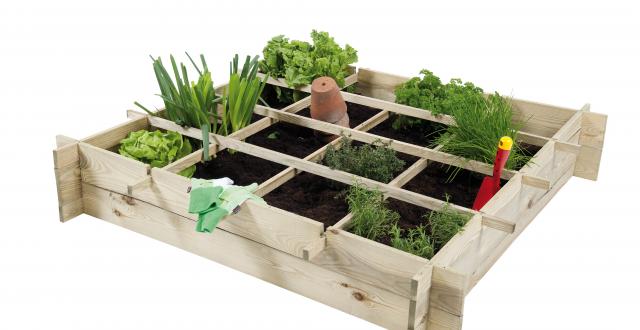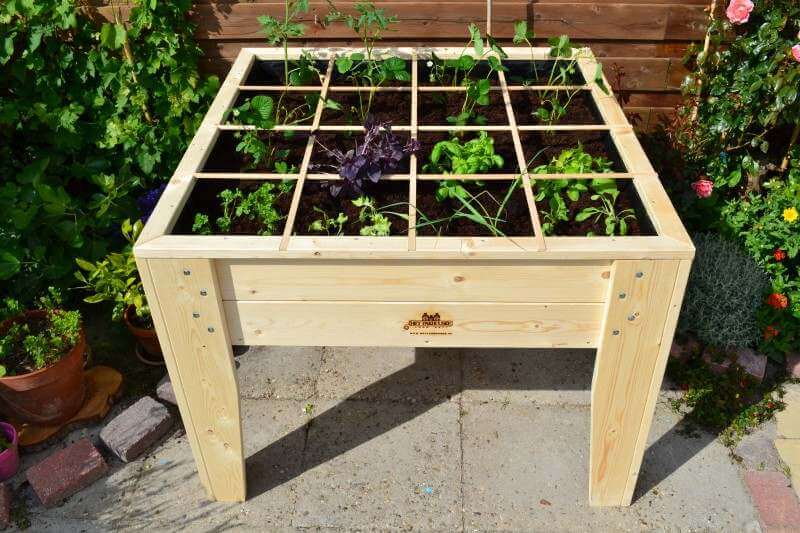 Grow your own vegetables and flowers on a very limited space.
Planters for terrace and balcony, grow several species in the same container.
Wooden divisions and placement on a hard surface prevent the roots from spreading out.
Each plant has its own root space as a result of the division in squares.
Therefore there is no problem of some species taking over the whole plant bed.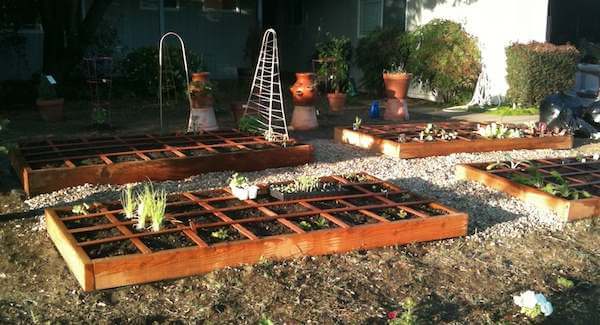 These examples and construction drawings are derived from our Dutch woodworking instructions.
More DIY examples and construction plans to build a wooden planter.