See how easy it is to make scaffolding furniture.
Homemade furniture from reclaimed scaffolds.
These construction drawings consist of two groups.
Firstly we have the tables and chairs, homemade benches and beds from scaffold boards.
These construction drawings are also great for other planks than the wood from scaffolds.
Basically it is a series of woodworking examples for beginners, without the need to use complicated woodworking techniques or classic joinery.
Tube furniture from scaffolding pipes.
Super easy construction and always strong.
Scaffolding furniture that consists of tubes and reclaimed wood has an industrial style.
It combines very well with other repurposed materials for homemade furniture, such as oil barrels or cable reels.
The clamps or tube connections are not really cheap, but you can use them again and again.
Homemade scaffolding furniture plans.
DIY examples and free construction drawings.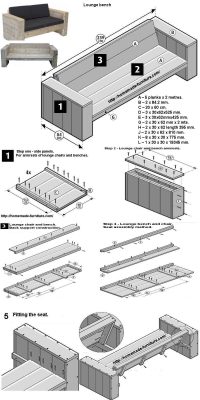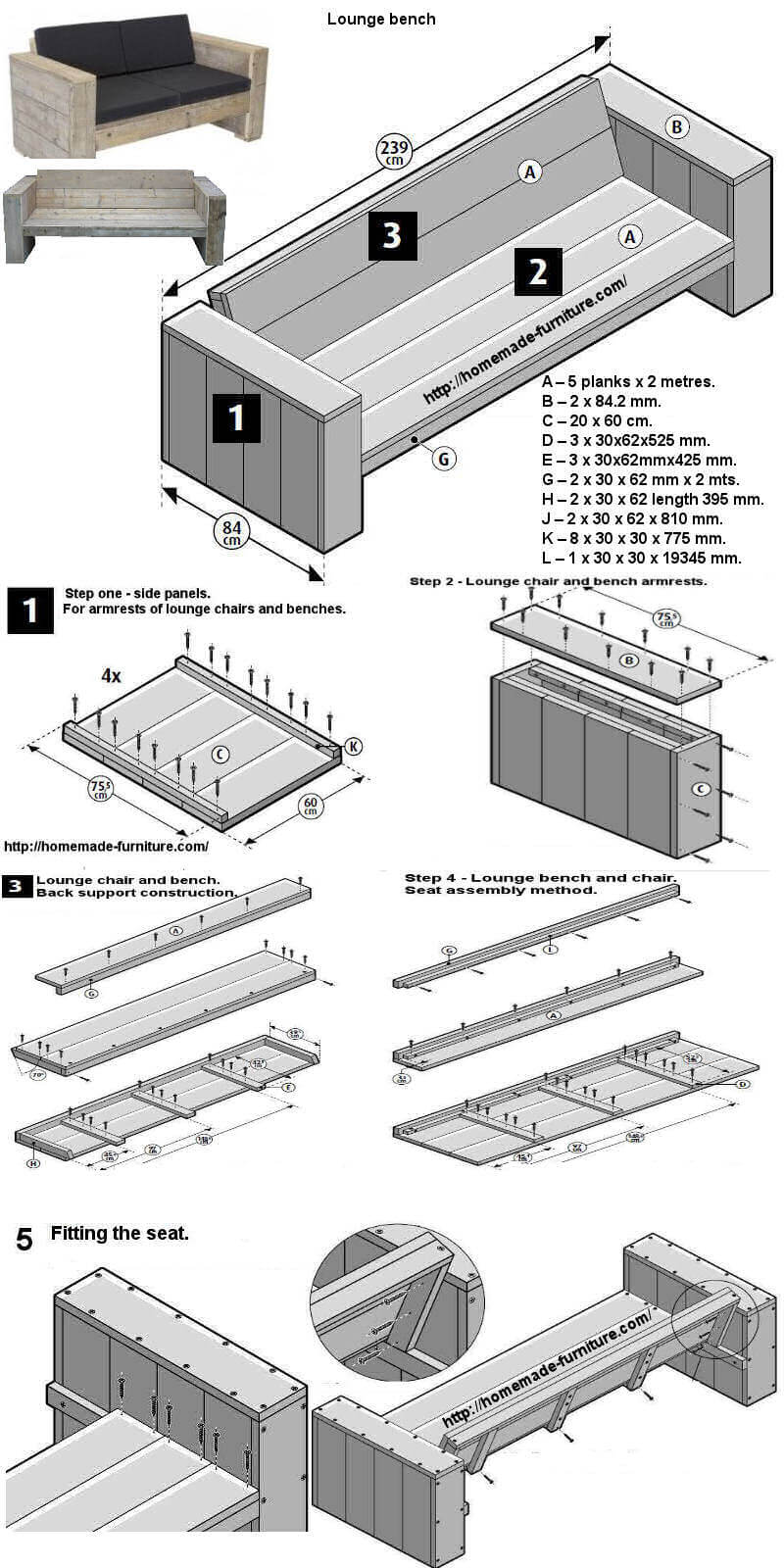 One of the main advantages is the simplicity of these homemade furniture constructions with scaffolding wood.
The assembly consists mainly of butt joints , two pieces of wood that are fitted bluntly against each other.
Such a butt joint is in general one of the weakest connections in woodworking.
However, the construction method for scaffolding furniture is completely different to classic furniture assembly.
You will assemble most of these chairs, tables and benches from previously made panels.
These panels rest on slats which join the planks of the adjoining panel.
You will fit all parts together with self tapping screws.
Scaffolding furniture with a frame from tubes.
The pipes and Kee clamps for scaffolding are ideal to make strong furniture frames.
These scaffolding tube furniture frames look great in combination with wood, but there are also other options.
Have a look at the tables and chairs that are made with reclaimed traffic signs.
Some artists make a good living from this homemade scaffolding furniture.
But you do not need to be an artist yourself, it is really easy to convert old scaffolding into great looking furniture.