Make a kitchen side table and storage space on shelves.
Use this construction drawing as a base example to make tables of many sizes and shapes.
These drawings can be used to make side tables as well as a kitchen table for dining.
However, some of the shelves have to go if you want to use the tables in combination with chairs.
The high kitchen tables are often used in combination with a barstool type of seats.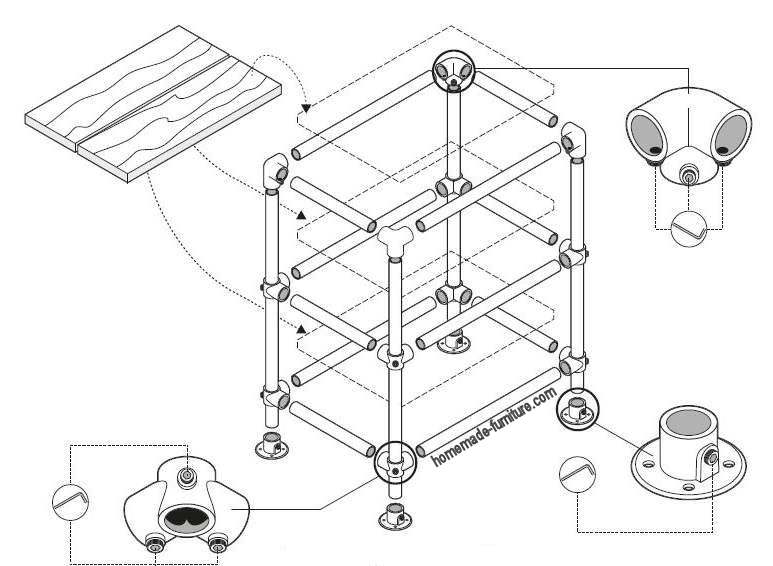 Parts list for the storage cabinet and side table as on the construction drawing above.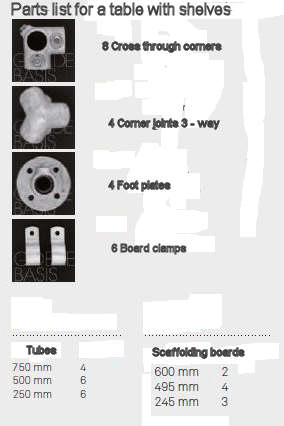 8 Corner through connectors.
4 Knee connections three way.
4 Round foot plates.
6 to 8 Connection clamps for timber.
Scaffold tubes.
4 Scaffold tubes 750mm.
6 Tubes 500mm.
6 With a length of 250mm.
Wood , this can be any type of planks or boards.
2 x 600mm.
4 x 495mm.
3 x 245mm.
We think that you will not need a step by step instruction for the assembly.
Have a look at the translated instructions if you nevertheless want to read exactly how to make this kitchen table with shelves.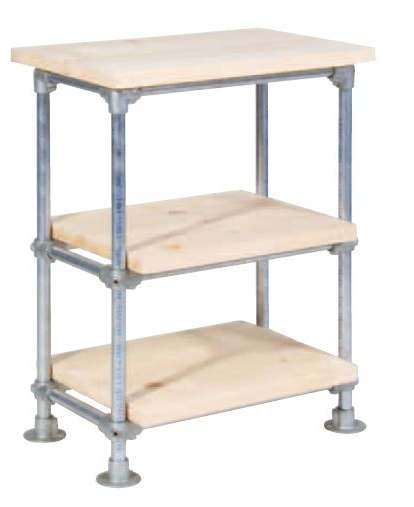 More tube furniture examples.