Furniture art made with repurposed parts from an old bicycle.
Reclaimed metal and bike parts can be used to make very special furniture.
Here are some great examples of what you could make from old bicycles.
Very original ideas to repurpose an old bike into tables chairs and benches.
Make a barstool from old bicycle wheels or use the wheels to make tables.
This furniture fetches high prices when sold on auctions.
You might even start your own business selling your homemade furniture from recycled bicycles.
Make furniture with reclaimed parts from an old bike.
Stunning design for a bench made from tubes and reclaimed saddles from bicycles.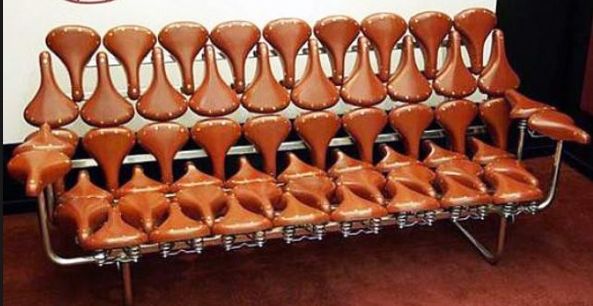 These diy examples are derived from steigerhout recycling.
Bar stools and seats made with recycled parts from a bicycle.
One of the artists who make this furniture is Andy Gregg.
His website is called bikefurniture.
These bike chairs are examples of his art made with repurposed and reclaimed bicycle parts.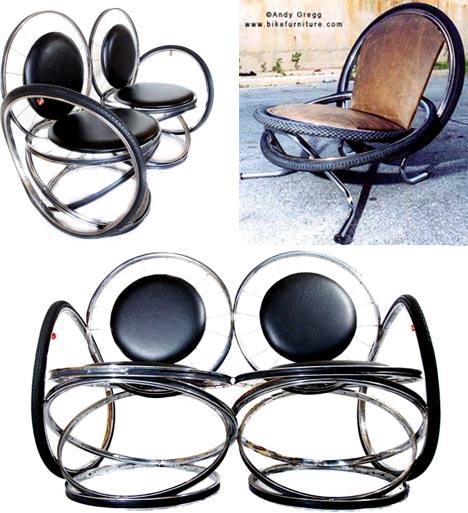 Bike chains repurposed to make original objects for decoration.
Use your old bike as part of the furniture.
Sometimes you just do not want to part from your old unused stuff.
This bike was still looking so good that the owner decided to use it as a frame for drawers.
Just an example to show that virtually any type of repurposing a bike is possible.

What's the time? See it on the re-cycled wheel.