DIY examples to make your own furniture.
Scrapped metal rubbish and reclaimed pallets that were thrown away.
What can you make out of discarded materials?
More and more examples of scrap converted into furniture appear on the web.
We selected some of the best ideas for home made furniture from reclaimed wood.
See how you can make chairs from repurposed oil drums or worn car tires.
Amazing designs for furniture made out of old bicycles.
One of the most obvious materials to repurpose are pallets.
Websites such as Etsy and Pinterest provide many ideas to repurpose a pallet.
Some of those furniture designs are ready within an hour.
Garden chairs can be easily made by cutting a euro pallet in two pieces.
Home made from discarded and neglected materials.
Click the pictures to see more examples of furniture made with similar repurposed materials.
Reclaimed wood and repurposed packaging materials converted to tables and chairs.
Beds and benches in farmhouse style can be made easily from spruce if you use a dowel pointer for the wood joinery.
More of these repurposed materials are on the Dutch recycling examples for furniture.
Re – cycled as furniture, table from driftwood and reclaimed bicycle parts.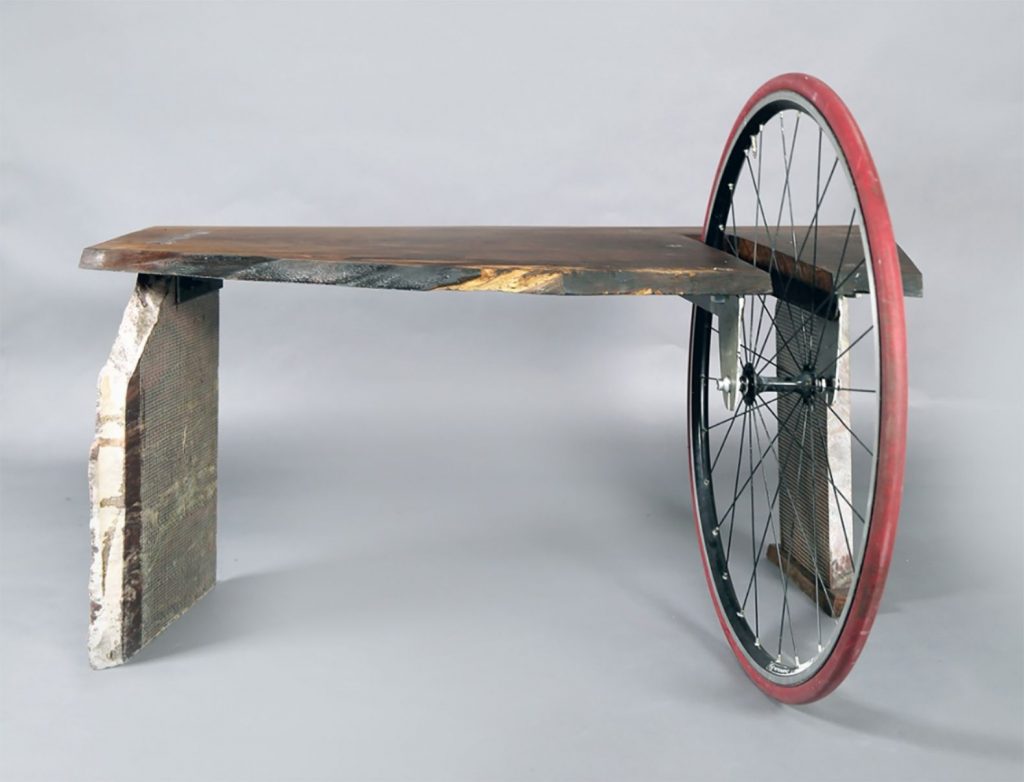 The most obvious source of wood to reclaim and repurpose, pallets.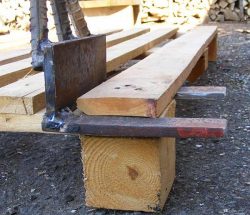 The planks from pallets are obviously very cost effective construction material.
Therefore there exist many examples how to repurpose a pallet into furniture.
We are compiling more of these examples for pallet furniture over time, so please return here to see what is new.
That you first have to dissemble them is one of the disadvantages of pallets.
But there are nevertheless also many diy examples for furniture that can be made without disassembling the pallet.
If you are going to use many loose planks then we strongly advise you to make a pallet breaker tool.
Old boards from scaffolding repurposed to make strong garden furniture.
We have step by step instructions and construction drawings to learn how to build most of this garden furniture.