How to make a pallet chair in three steps.
This is probably the easiest pallet chair to make yourself.
You will only need one pallet and some selftapping screws.
Therefore it will only cost you a little bit of money to make this chair, if any at all.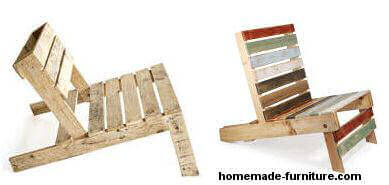 This simple garden chair is made in three steps.
First you have to seperate the pallet as shown on the construction drawing below.
Count the pieces and remove exactly those planks as shown on the drawings.
Then insert piece one of the chair into piece B.
A is the backrest and B will be a seat for the chair.
In the last step we will attach the legs under the chairs frontside.
Make those short legs from the leftovers after dismantling the pieces A and B.
You can choose to either fixate the legs or make them foldable for easy storage.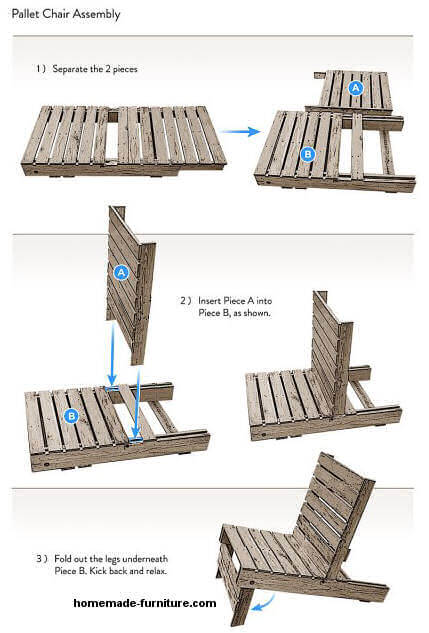 The same pallet chair on a 3D drawing for Google Sketchup.
Variation of the construction drawings for a pallet chair.
This model for a pallet chair is slightly more elaborate.
On the other hand it is also more comfortable.
You sit a bit higher above the ground with this model.
Armrests give the chair extra strength, as well as more comfort.
These examples are derived from our Dutch woodworking plans.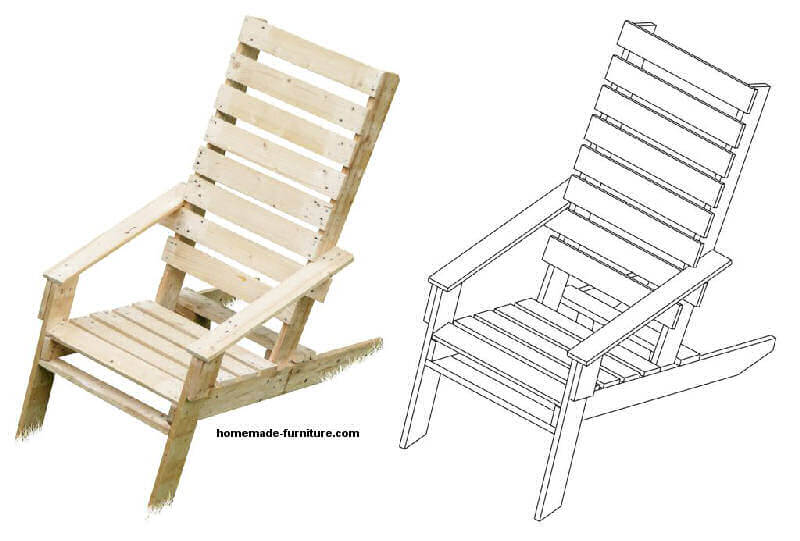 Not all pallets are suitable for indoors.
Nowadays most pallets are safe to use inside as well as outside the house.
Nevertheless it is wise to take precaution if you are going to use a lot of pallet wood in a closed area.
More example for a do it yourself chair.