Part 4 of our six step tutorial to make your own garden bench.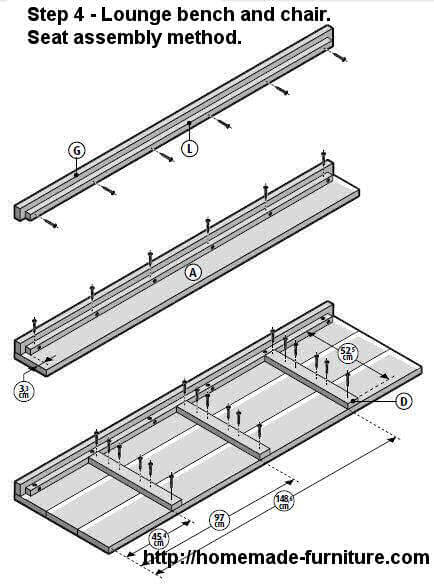 A – 5 x 2 meters.
D – 3 x 30x62x525 milimeter.
G – 2 x 30 x 62 milimeter x 2 mts.
L – 1 x 30 x 30 x 19345 mm.
Connect the pieces G and L with selftapping screws.
Attach plank A to the previously made piece of G plus L.
Lay two planks against the previous made piece.
In this case each plank has a length of two meters, but you can easily change the size of your garden bench.
Connect with slats and selftapping screws.
These are the six step instructions for a scaffolding wood garden bench.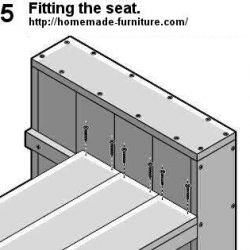 Make four panels for the armrests / sides of the bench.
Make a back for the bench, this will later be fitted in an angle.
This is the page you are on right now.
Learn how you can strengthen the seat for a lounge bench with a few slats.
Mount the seat between the armrests.
Fitting of the backrest under an angle.