Instructions for lounge chairs and benches made of scaffolding wood.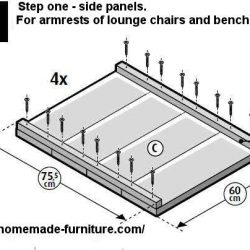 The previous and first step of this tutorial shows you how to assemble the panels of these armrests for lounge furniture.
Note that the entire armrest and side module is the same for chairs as well as for benches.
You can you use these instructions and the building plan for benches with lengths up to a width of 2.20 mts.
In this step you will fit the panels together, to make a sturdy box-like structure which supports the entire bench or chair.
Assembly of the armrests for a lounge set.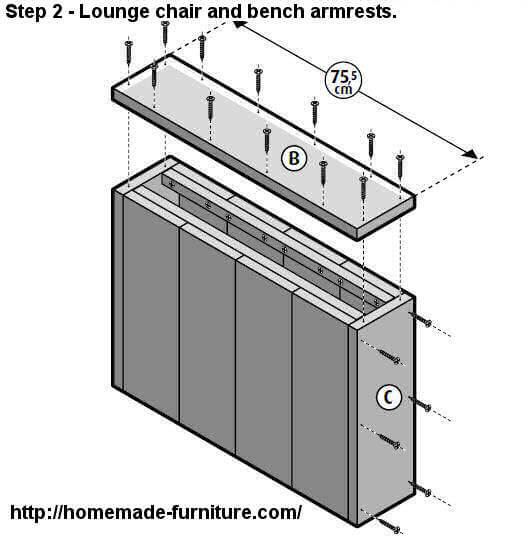 B – 2 x 84.2 mm.
C – 20 x 60 centimeters.
For each armrest you need two of the previously made panels and three planks with a length of 57.5 cms.
It is the easiest to do this with some help.
Place two panels on the floor with some distance, as on the construction drawing above..
Place a plank against one side of these panels and fasten with selftapping screws.
Repeat at the other side.
Now fit a plank on top, this is the upper side of the armrest.
You might want to round it off a bit now or you could do that later after the complete assembly of the lounge set.
The complete instructions to make a wooden lounge chair.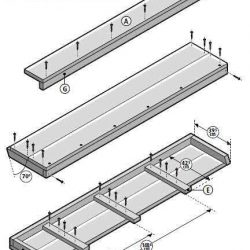 Next step, assembly of the bench backrest.
Introduction to lounge furniture made of scaffolding wood.
First of all we made four panels for the armrests / sides of the bench.
You are now on the page where we show you how to make and assemble the armrests.
The next step – Make a back for the bench, this will later be fitted in an angle.
Followed by step 4 – To prevent the seat bending, the seating area for this bench must be strengthened with a few slats.
For lounge chairs there is no need to make extra strengthening.
In step 5 you mount the seat which you made in step four.
The seat will be fitted between the armrests of the bench.
Step 6 – The last step of these instructions, fitting of the backrest of the garden bench.
This is done under an angle, that makes the bench a lot more comfortable.
Finishing touches for this lounge furniture.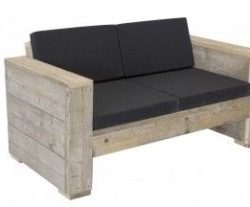 You will still need to give the wood a protective layer, but that will be handled in another part of these manuals.
Making cushions for lounge furniture is a subject that we will cover on other pages.
Good cushions are definitely essential for this type of homemade garden furniture.
The original construction drawings and woodworking examples for these lounge benches are in Dutch.