How to make tables chairs and benches from branches and spruce.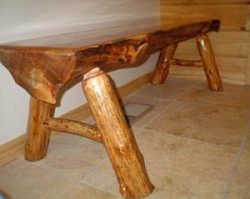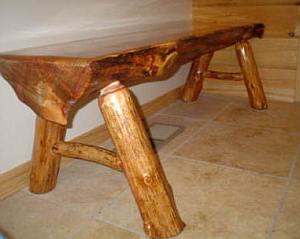 Farmhouse furniture, made from reclaimed firewood.
Superb looking furnishings for house and garden, all made from materials found in the woods.
How to make the woodjoints is explained on the page about spoke pointers and pointed dowels.
Another page that comes in handy while woodworking with spruce is about mitered wood joints.
Most of these designs and woodworking examples are a translation of our Dutch woodworking instructions.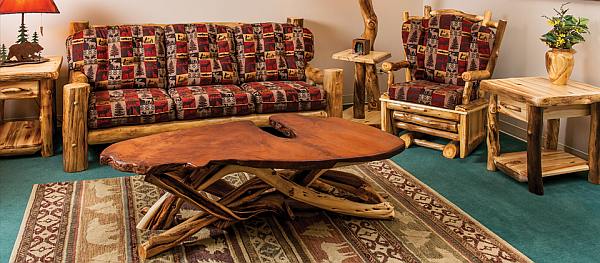 DIY examples for farmhouse furniture from branches.
Assembly of these tables chairs and benches is best done with large dowels.
Those can be either pointed dowels or straight.
How to make these pointed dowels depends on your available tools.
Have a look at the available tools to make a pointed dowel wood joint.
These woodworking tools are also called spoke pointers.
More classic methods for wood joinery.
Classic connections of timber to make furniture.
Bridle joints and clamping of wood to make planks larger.
Mitered connections for wood and the application of dowels to make a strong joint for wood.
Farmhouse furniture made from scaffolding boards.
Easy assembly with self tapping screws.
These are excellent construction drawings to make your first farmhouse furniture.
Make  a complete lounge set consisting of a lounge style chair with matching wooden sofa and side tables.
To make this lounge set complete you could add some nice wooden planters, also made from scaffolding planks.