Many free plans for woodworking.
My selection of websites with great tutorials to make your own furniture.
Easy do it yourself instructions for woodworking beginners and advanced carpenters.

A very nice site is woodworking for mere mortals.
Just a few examples for homemade furniture from this site are mentioned below.

These instructions to make your own furniture are nicely illustrated.
Ana has more than a thousand free plans to make your own furniture.
Her diy instructions are sorted by cost, skill, style, room and project type.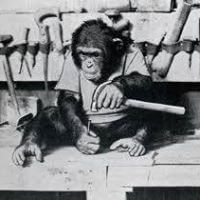 Homemade furniture in other languages.
With automatic translation of the construction plans.
Dutch furniture plans and diy woodworking instructions.
More free sites and diy instructions are coming soon, this is a work in progress.