Remove planks from pallets without effort with a breaker tool.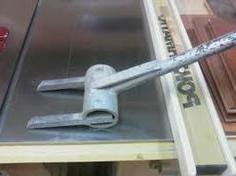 Make your own pallet breaker from metal.
Steel is the only material that is strong enough to resist continuous stress.
The stiffness of metal is also preferable above the bending qualities of wood.
Therefore all pallet breakers must be made from strong metal.
Whether you use a welder or nut and bolts to make this tool is up to you.
On the other hand it must be said that nevertheless most palletbreakers are welded.
That is merely because it is quicker and produces a more sturdy tool. Continue reading "Breaker tool for dismantling pallets."