Original furniture that you can make from a reclaimed wooden cable spool.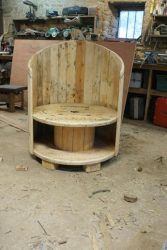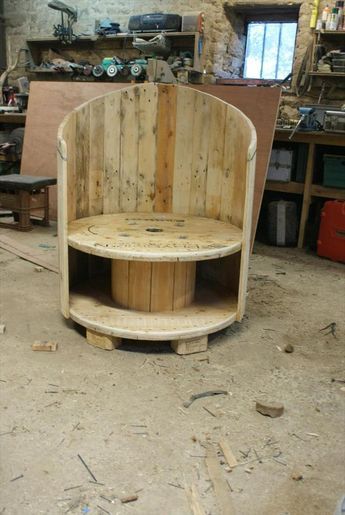 Repurposed reels from cables have the same characteristics as the wood from pallets.
The wood has been impregnated with a preservation liquid which goes deep into the fibres.
Therefore a cable spool will not rot as easily as soft wood normally does.
You do not need to worry about the anti fungal and insect repellent products.
The cable spool will most like have been outside for many years.
As a result most of the wood preservation products will have disappeared.
Just as happens with the planks from pallets.
It is nevertheless not wise to place this furniture on a wet surface.
As with all garden furniture a dry undergound will greatly enhance its longevity. Continue reading "Cable spool repurposed as furniture."