Free instructions and plans for homemade furniture.
These woodworking plans and do it yourself instructions for homemade furniture are derived from a popular Dutch D.I.Y. site.
Please view the original building plans for scaffolding furniture while we translate all manuals to English.
Creative ways to repurpose scaffolding planks and pallets.
We compiled many construction plans for the
recycling
of wood and metal.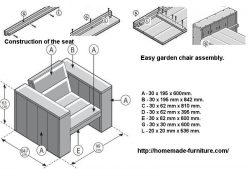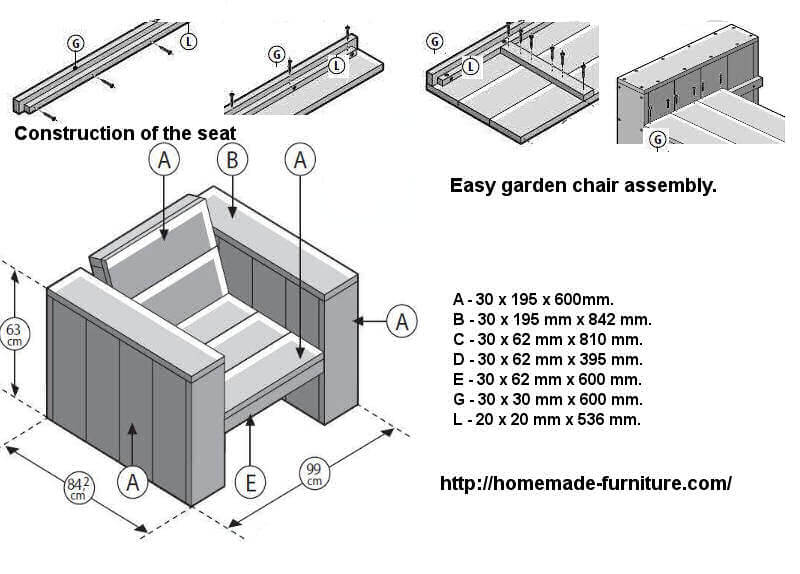 Discover some awesome woodworking ideas for almost indestructable garden furniture and decoration.
See some clever examples for furniture made of pallets.
Benches and beds can be made of repurposed pallets and scaffolding planks.
Scaffolding tubes and reusable tube clamps are also easy and sturdy materials for these constructions.
Some original recycling ideas and blueprints with instructions to make your own furniture.
Easy manuals for furniture to make yourself.
Learn how to use recycled materials.
We try to show woodworking plans for easy projects, without a need to assemble the furniture with complicated wood joints.Most of these plans and examples are simple do it yourself constructions for beginners.
As a result you will find it easy to assemble this homemade furniture.
Easy plans and instructions for home made tables and chairs.
Making furniture is within everybody's capability with the help of these construction manuals.
You do not need any special skills nor expensive tools.
We show most of these free furniture plans in a step by step tutorial, with pictures of the finished product.
Repurposing of discarded materials as furniture.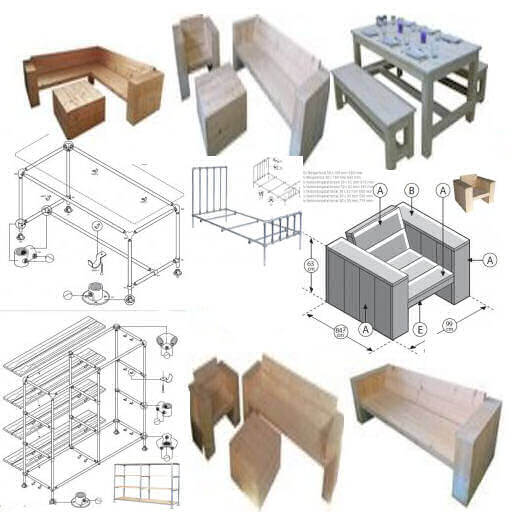 First of all we are dedicated to DIY ideas for homemade furniture at a low budget.
Therefore this site concentrates on plans for reclaimed wood and other repurposed materials.
Many of these furniture plans can be used for the recycling of pallets and scaffolding planks.
Free woodworking plans to make this furniture with repurposed wood and scrapped materials.
Due to the nature of recycled materials you will inevitable have to add a personal touch to this furniture.